As part of the redesign of the flagship store in Solingen, Germany, Zwilling has set itself the goal of increasing their customer experience in the shop. Shopping for exclusive houseware has become an exhilarating experience for all Zwilling customers through the integration of premium sound and digital signage. To do so, Zwilling relied on echion´s many years of experience and know-how.
To support the different brands of Zwilling, Staub, Demeyere, Ballarini and Miyabi, a total of seven 55" portrait format displays were integrated into the shopfitting.
A 98" display behind the cash register completes the setup.
echion relies on the extensive and high-quality audio technology from NewTec for premium sound. The Wi-Fi speakers for the light rail fit perfectly into the concept of the store and provide prime sound on the area. 
Adapted formats give Zwilling a completely new flair through the introduction of individual digital signage solutions at different touchpoints.
The music program created especially for Zwilling ensures a noble atmosphere that meets both the high quality of Zwilling as well as the high demands of Zwilling customers.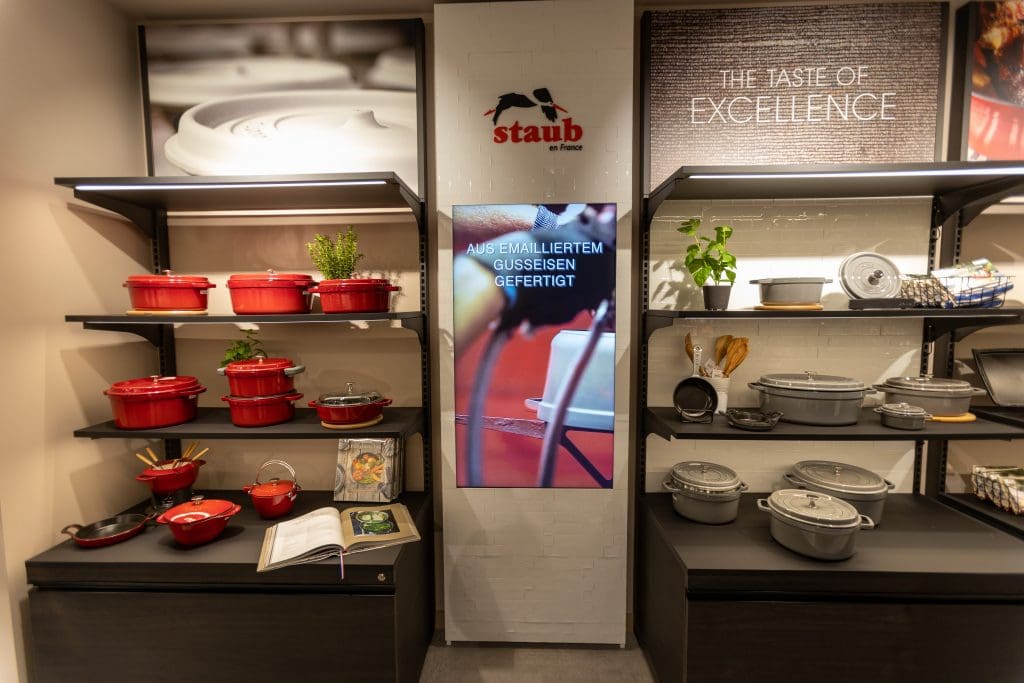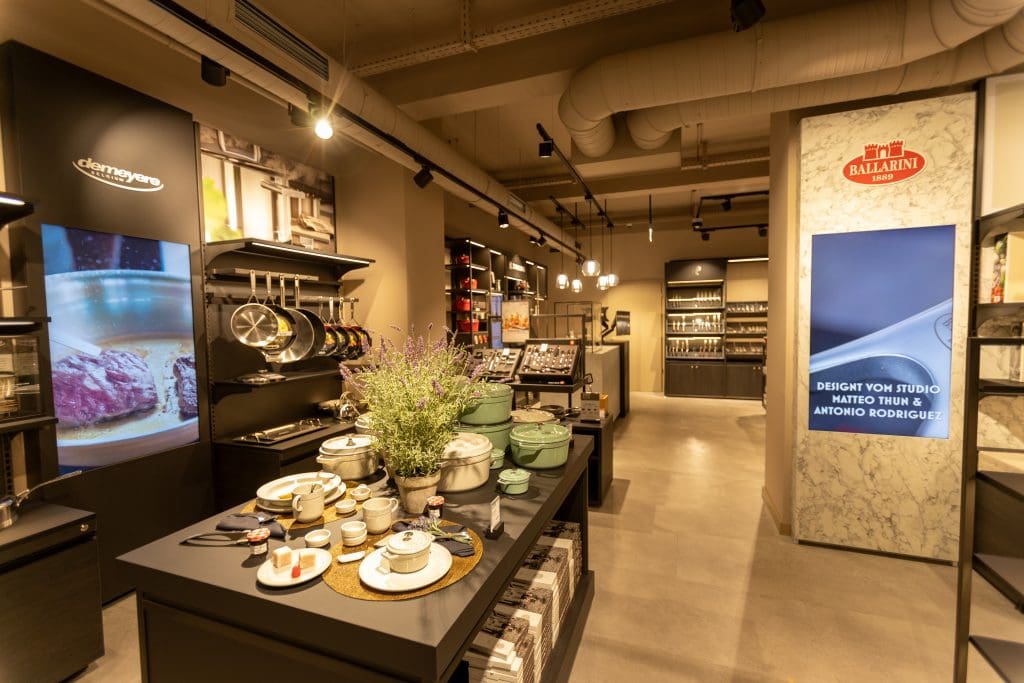 Shopping at Zwilling seems like a visit to a Michelin-starred restaurant – except that instead of lamb fillet and crème brulé, the high-quality products are in the focus and the quality is not only noticeable with the eyes, but also with the ears. Zwilling is a special and noble brand of a superior nature which is exactly how the brand should be presented musically. For this, we leave nothing to chance: a hand-picked menu of jazz and lounge, enriched with sophisticated pop and chilled beats reflect the taste of the customers and ensures an exclusive shopping experience.